Have you ever wondered about the name Brontë? Apologies for the lack of umlaut in the title but I wasn't sure how to produce one up there. Down here I can scatter them around like confetti.
The Brontës' father, Patrick, was born in 1777 in County Down Northern Ireland of mixed Protestant/Catholic parents. His surname is thought to have been either Prunty or Brunty. He was one of ten, very clever and came to Cambridge to study for his degree with the aim of going into the Church of England. Presumably Patrick did not want an Irish name impeding his career in England and so he changed it.
But why did he chose Brontë?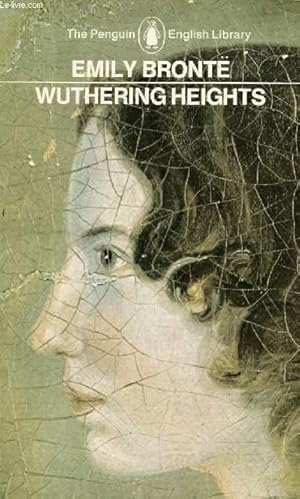 (The above is a painting of Emily by her brother Patrick Branwell Brontë.)
The word is an anglicisation of the Greek word for thunder. Maybe he liked the idea of delivering thunderous sermons to his startled congregations. And putting the umlaut on the e gave the name a faintly Germanic ring, distancing him even further from his Irish roots.
Or maybe there was another reason. Here Horatio Nelson enters the picture. Well, why wouldn't he? He had been made the Duke of Bronte (no umlaut) in 1799 by Ferdinand, the King of the Two Sicilies and the Infante of Spain, in thanks for his success against Napoleon. Bronte was a 3000 acre estate in Sicily near Mount Etna, a thunderous place one might say. Emma Hamilton referenced the classical allusion in the name Bronte by calling her lover, Nelson, My Lord Thunder. So maybe Patrick was showing his patriotism by adopting a name associated with a British naval hero.
It's interesting to imagine Wuthering Heights written by Emily Prunty/Brunty and Jane Eyre written by Charlotte Prunty/Brunty.
But then Animal Farm could have been written by Eric Blair not George Orwell, Heart of Darkness by Teodor Nalecz Korzeniowski not Joseph Conrad and I, Claudius by Robert von Ranke rather than Robert Graves.
Publishers and agents are sensitive about names. I was told it would be better to be published under the name Victoria Blake not Vicky Blake. I had never been called Victoria in my life unless my mother was angry with me. Victoria was apparently more authoritative. Rather unlike me, then. After all, Val McDermid didn't have to publish as Valarie McDermid, did she? Maybe because she had already established her writing name as a journalist. Maybe because she just said no.
If you were a writer what name would you publish under?
If you are a writer do you publish under your own name or another?